It's a misty morning here in the Washington, D.C., area, and we're feeling a bit nostalgic. Nostalgic about our adventures last week in the GMC Terrain loaned to Stacey by General Motors. Let's take a photowalk down memory lane through the historic streets of Annapolis and Fells Point, in Stacey and Sam's home state of Maryland.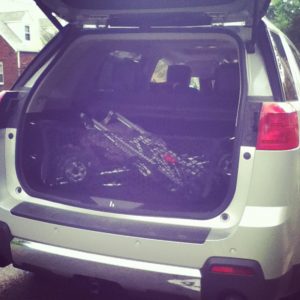 Our first stop in Annapolis was at the Naval Academy. At the end of their first year (plebe year), plebes work together to scale a lard-greased Herndon Monument to retrieve a hat, marking end of plebe year and transition to status as upperclassmen/midshipmen.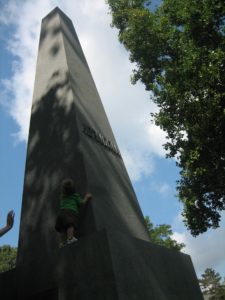 And Tecumseh's statue gets coated in paint by the mids at different times throughout the year.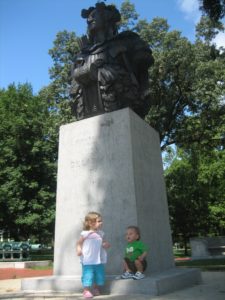 After the Naval Academy tour – including a stop in John Paul Jones' crypt – we scored a sweet parking spot right on State Circle and headed to Main Street for a bite at Chick & Ruth's Delly.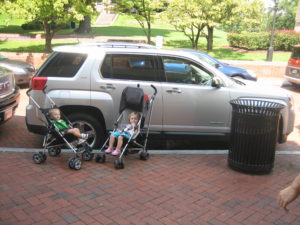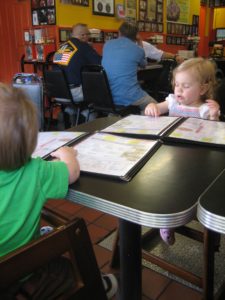 No matter what they say, get whatever you want on your corned beef sandwich. I like mayo AND mustard. So sue me!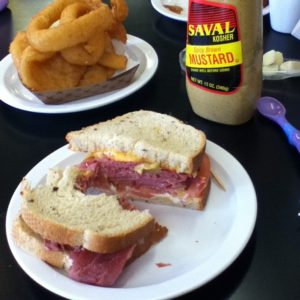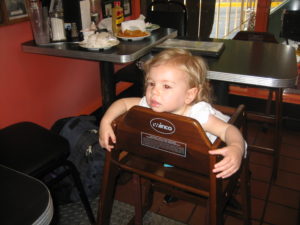 To work off our delly delights, we walked around the dock and then walked around the Maryland State House, the oldest state capitol building still in continuous use. As you can see, Myer was awestruck by the history and grandeur of the state house.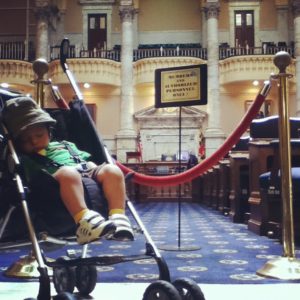 When you visit Annapolis, be sure to eat at Chick & Ruth's Delly at 165 State Street, a true 'Naplis institution.
Annapolis was Tuesday, and on Friday, Stacey and Myer headed up the Baltimore-Washington Parkway to visit with Sam and her kids, Aaron and Audrey, in Fells Point. As you can see from this photo, we had a rough start to the day.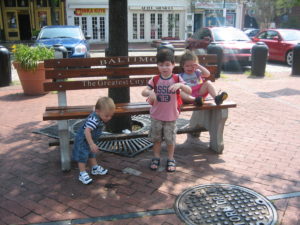 But who could be upset with a view like this?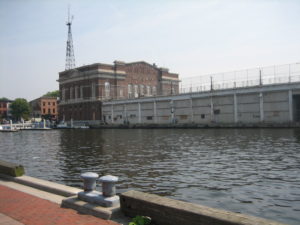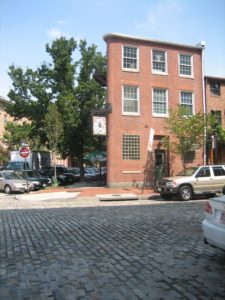 We were all pretty hungry after walking around in the hot sun, so we ventured to Kooper's Tavern for purportedly the "best burger" in town. I'm pleased to report that the burger did not disappoint! Piled with cheese and bacon, it was cooked to medium perfection.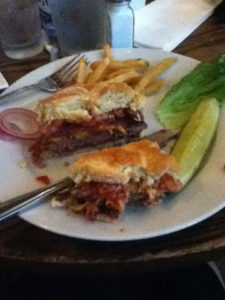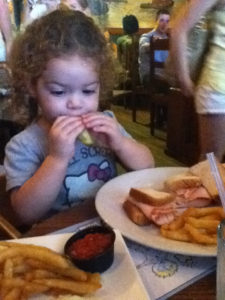 I had two things on my list of touristy things to do in Ballmer: 1) acquire Berger Cookies and 2) acquire Natty Boh. It turns out that the latter was easier to accomplish than the former. Though I left B'more without my beloved cookies, my mom found a package of them in a Montgomery County Giant Food store! Woohoo!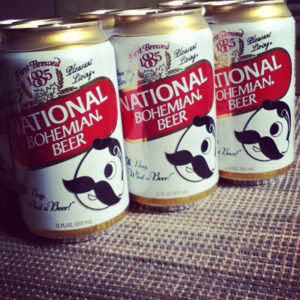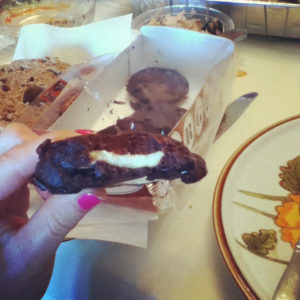 But we didn't eat mussels. Sorry, Bertha.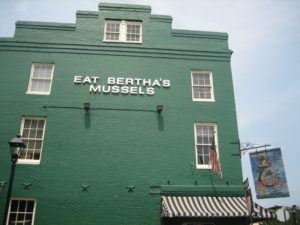 As all good things must come to an end, we finally said goodbye to the GMC Terrain. I loved the backup camera, the tailgate that raised and lowered at the push of a button (because I'm short!), the XM Radio (who doesn't love jammin' to "Funky Cold Medina?", the moon roof and especially the bluetooth connection that controlled the hands-free speakerphone. (But I'll never completely trust the on-board GPS. That chick doesn't know D.C. roads like I do.)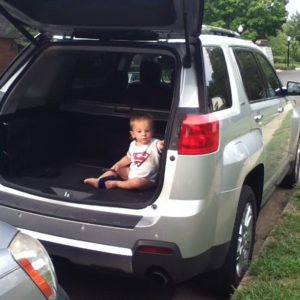 If you could go on a food adventure with a loaner vehicle, where would you take it? And what would you see and eat?
DISCLOSURE: In case I haven't already made it abundantly clear, General Motors loaned me this car for one week for free. I paid for some of the gas. I really did love the car, and I miss it! But not because GM was good enough to loan the car. All views about the vehicle are my own.