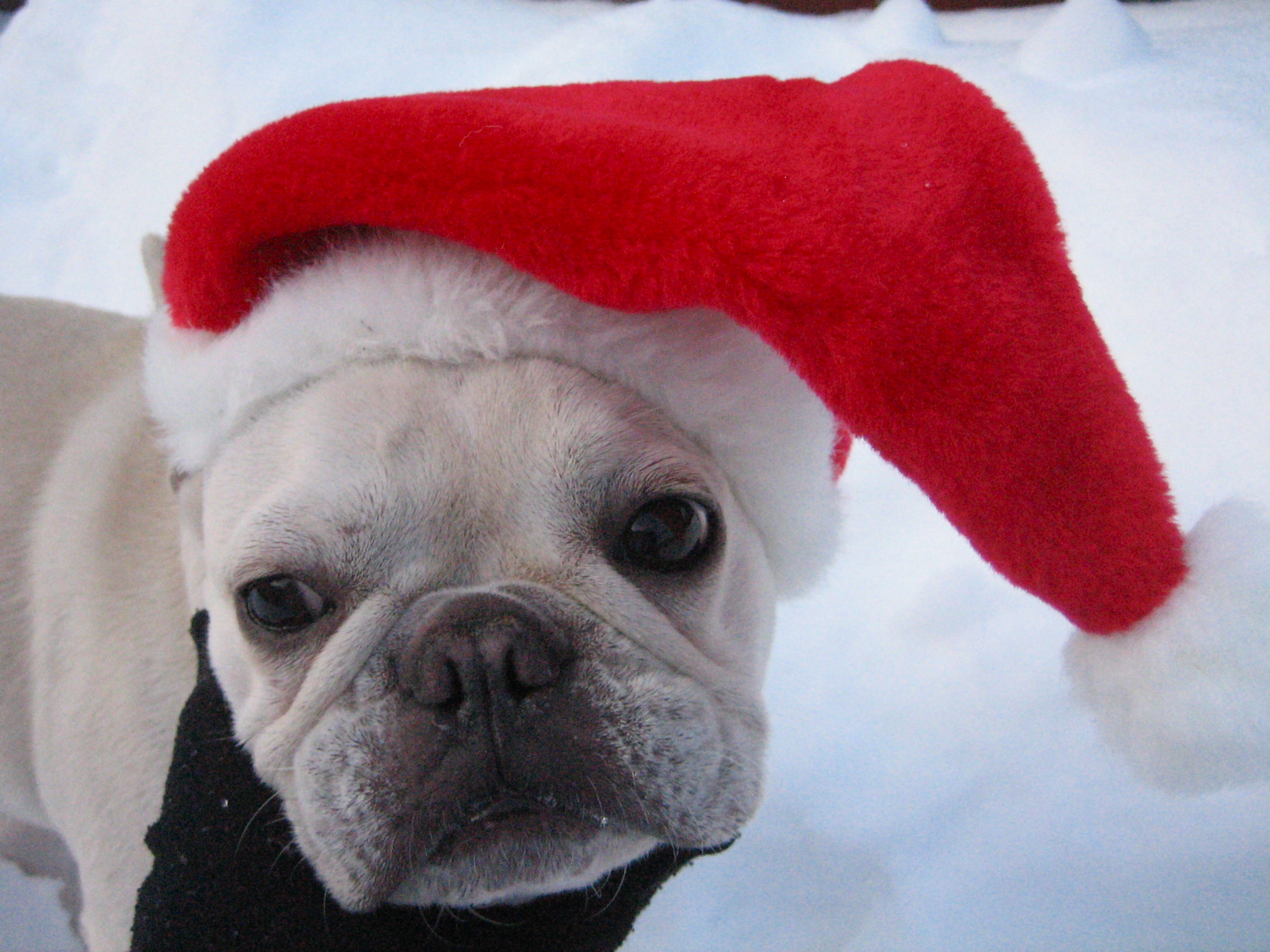 Samantha and Stacey send our best wishes for a beautiful holiday to you and your family.
Check out our next Every Food Fits post on Tuesday, December 29, where we'll share some last-minute New Year's Eve party ideas.
It's not an Every Food Fits post without a photo, so here's one of Tchotchke the French Bulldog very reluctantly wearing her Santa hat.  Tchotchke is in the running to win a photo contest in Washingtonian Magazine. Please take a moment to vote for her photo!
Again, happy holidays from our families to yours! Happy Eating!